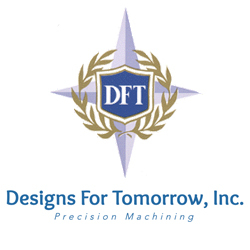 CNC Lathe Operator
Sorry, this job has expired.
Saint Louis, MO
CNC LATHE OPERATORS 1st and 2nd SHIFTS (4 TEN HOUR DAYS/NIGHTS) 
Precision Job Shop seeks to hire experienced lathe operators on first and second shifts. 
Must possess the ability to lift at least 50 lbs., knowledge/use of gauges, micrometers, indicators and calipers and machinist's tools, ability to read blueprints, use/knowledge of working on CNC Lathes. You must have an ability to work independently in a fast paced environment producing quality parts while completing runs on time. Must be able to inspect parts to print. Trade school is a plus but will consider previous machine shop experience. 
Our hours of operation are Monday through Thursday with opportunities for voluntary overtime. The company is located in the Westport area and has been in business for over 60 years.
The company pays monthly premiums for the employee and their spouse/children for the benefits package which includes Health, Vision, Dental, Disability, Life, and 401k. Paid vacation, paid sick days and 10 paid holidays per year. 
All hires must pass a drug test and a background check 
Rate of pay is established based upon experience and knowledge. 
63641801